*Support HDMI1.4b
*Support 3D
*Support highest video resolution 3840*2160/30Hz
*Support 3Gbps data rate for tmds clock up to 300MHz
*Support 8/10/12bit deep color
* Support AWG26 HDMI standard cable:
1)when the resolution is 1080p and below, input up to 15 meters, output to 15 meters.
2)when the resolution is 4K, input up to 8 meters, output up to 8 meters.
*Support single high definition display for multiple sources, such as DVD Players
and Stellite Receivers, Digital Projectors, A/V Receivers, Set Top Boxes.
*DC5V2A power supply
*Optical output support 5.1 audio
Product connection diagram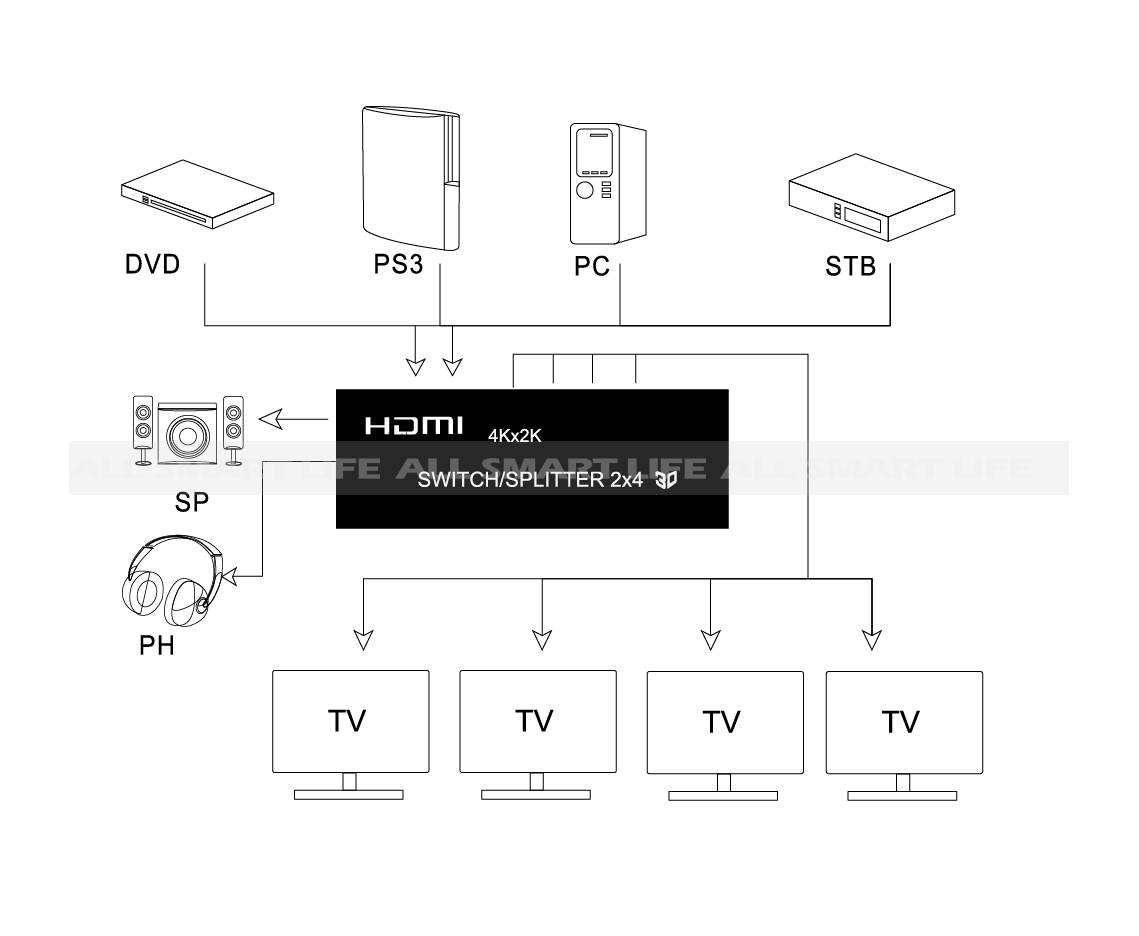 Operating and Connecting
1: Connect HDMI source device and HDMI Switch/Splitter input with two cables.
2: Connect displayer and HDMI Switch/Splitter output with four cables.
3: Connect power adapter to the HDMI Switch/Splitter.
Channel switching operations:
Press the "Select" button of the switcher for around 5 seconds, can switch between 5.1 and 2.1 audio channel.